Happy Easter! ✝️🐣💐
Let's explore the meaning behind this Christian holiday and how it can inspire us to freshen up our business outlook. Just like Easter is a time of renewal and new beginnings, we can take this opportunity to reflect on our business strategies and find ways to improve!
"Remember not the former things, nor consider the things of old. Behold, I am doing a new thing; now it springs forth, do you not perceive it? I will make a way in the wilderness and rivers in the desert." - Isaiah 43:18-19
Recreating your business outlook doesn't have to be a daunting task.
It can be as simple as adopting a new perspective by shifting your focus to better align with your goals and values. Maybe it's time to prioritize your customers' needs over profits, revamp your presentation/demo, or explore new referral strategies or technologies to boost your business. 🚀
Entrepreneurs are known for their go-getter attitude, but sometimes the most successful business decisions require surrendering control. By surrendering your need to micromanage every detail and shift your focus to what "switches you ON," you create space for creativity, innovation, and growth! Having that extra breathing room in your work will allow you to let go of the fear of failure and embrace new opportunities that can propel your businesses forward.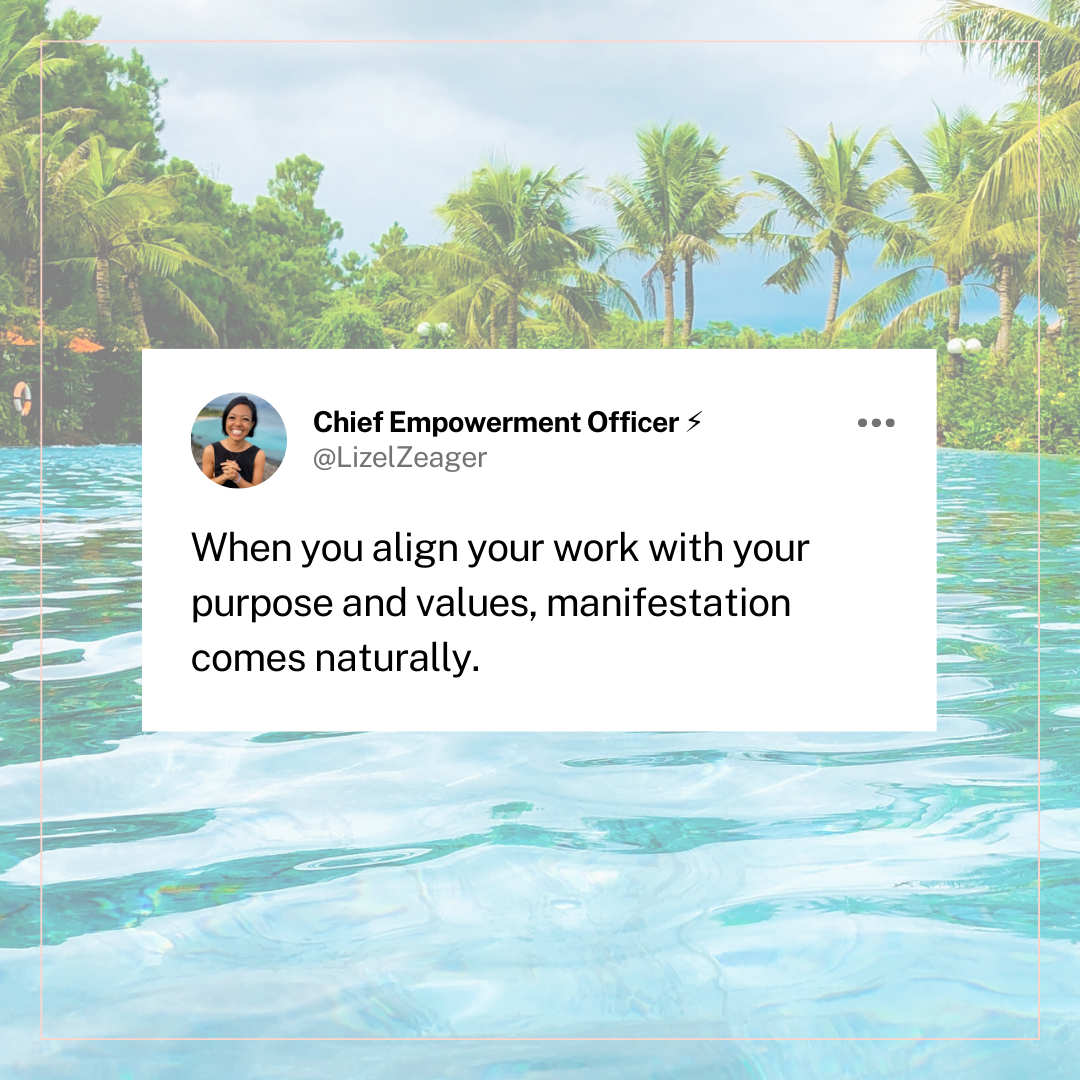 The beauty of recreating your business outlook is that it can instantly lead to a more positive and fulfilling work experience.
It's about finding balance between taking action and letting go, and trusting that things will fall into place as they should. So, the next time you're feeling overwhelmed or stuck, take a deep breath and surrender control.
It might feel really scary at first, and if it does, congratulations! 🎉 This is what it feels like when the current page in the story of your life is being turned. Prepare to see amazing new ideas and opportunities come your way when you let go and let God. 🙌🏼
By approaching your business with renewed energy and a fresh perspective, you can boost your personal morale, deepen both personal and professional relationships, increase customer satisfaction, and ultimately improve your bottom line.
So, let's embrace the spirit of Easter and look at this Sunday as an opportunity for growth and transformation. With this shared mindset, we can create a new wave of business that's not only successful but also a joy to work in. 😁
Happy Easter, friends!