Serious question for you:
Q: Have you ever wondered what it takes to live a truly fulfilling life?
Sure, we all have our own definitions of what "fulfillment" means, but there's one thing we can all agree on: it's something we all crave.
So, what's the secret to achieving that sense of fulfillment? Well, I'm here to tell you that it's all about living an inspired life.
Living an "inspired" life means doing what inspires you, pursuing your dreams, and doing the things that light you up inside! It means stepping outside of your comfort zone, taking risks (such as being criticized and ridiculed by the people you love), and embracing the unknown. It means being true to yourself and living life on your own terms.
Are you seeing a pattern here? 🤓
When we live a life of inspiration, we tap into our deepest desires and unlock our full potential. We become more creative, more productive, and more alive! We experience a sense of purpose and meaning that transcends the daily grind and elevates us to new heights of fulfillment.
But how do we get there? How do we go from feeling stuck and unfulfilled to living a life that inspires us every day?
Well, it all starts with a mindset shift. We have to believe that we are capable of living an inspired life, that we deserve to be happy and fulfilled, and that we have the power to make it happen.
From there, it's all about taking action. It's about setting goals, making plans, and taking steps towards the life we want to live. It's about saying yes to opportunities, even when they scare us. It's about embracing failure as a necessary step on the road to true fulfillment.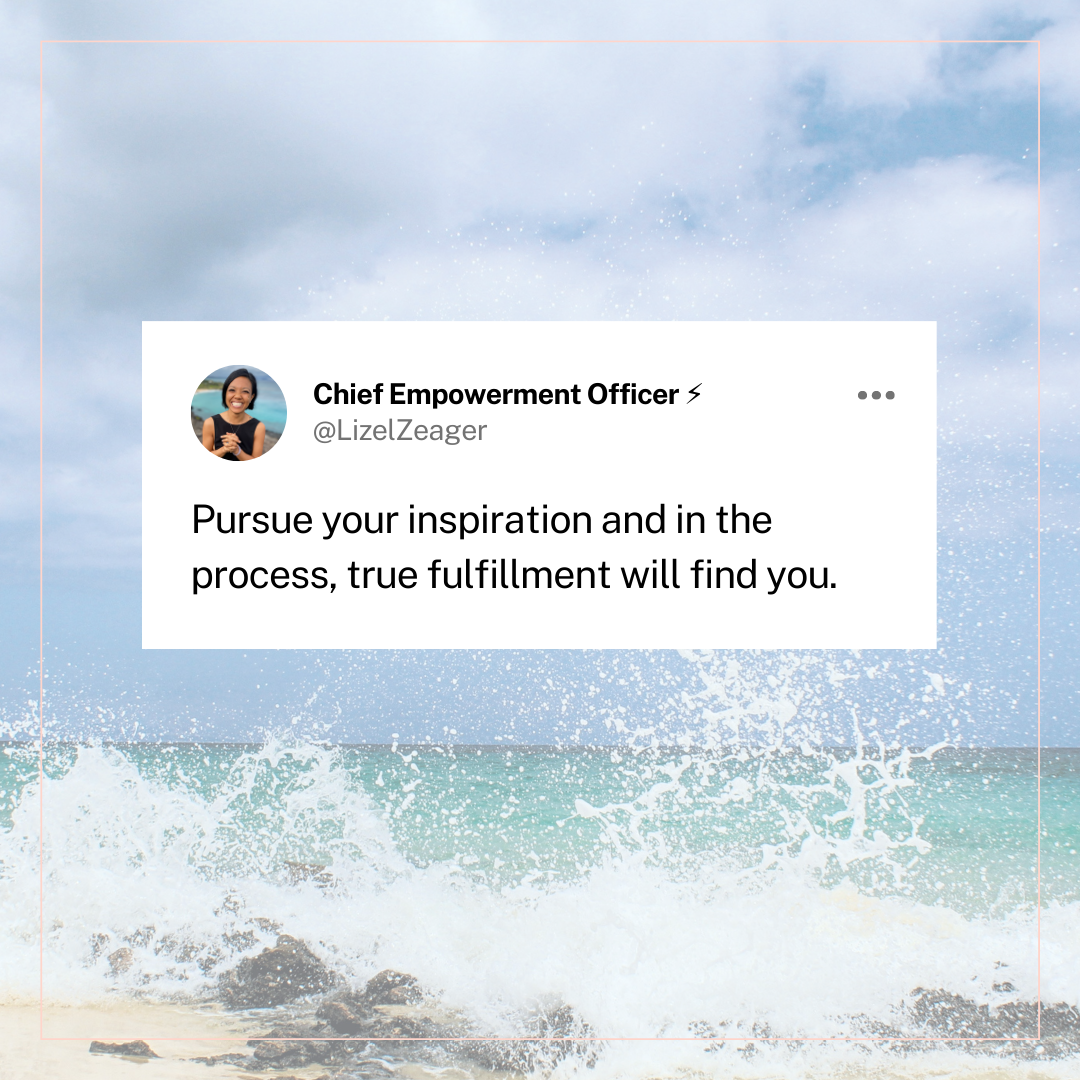 And here's the really cool part: living an inspired life isn't just good for us, it's good for the world. When we live with purpose and passion, we inspire others to do the same. We become beacons of light that radiate positivity and hope.
We make the world a better place, just by being ourselves!
So, here's my challenge to you: take one step today towards living an inspired life. Maybe it's signing up for that dance class you've been eyeing, or finally starting that blog you've been dreaming about. Maybe it's reaching out to that friend you've been meaning to reconnect with, or taking a solo trip to a new city.
Whatever it is, do something that inspires Y-O-U! And then keep going. Keep taking those steps, no matter how small, towards the life you want to live.
Keep believing in yourself, even when it feels hard and no one understands why you're doing it. Just let them talk and know that every step you take in your own life is bringing you closer to your own fulfillment and joy.
Go ahead, live an inspired life! The world is waiting for you...